2 janvier 2006
1
02
/

01
/

janvier
/

2006
18:00
Let me tell you a story.
Just a short story about the Americas... or rather about Mr Alex and his dear friend Mr I in the Americas.
Once upon a time, these two good friends decided to meet up in Montreal with no straightforward program...
As we say, "Caminante, no hay camino, se hace el camino al andar" (Traveller, there is no path, you make your path as you walk...)
And so they walked. Or rather hitchhiked in the beginning.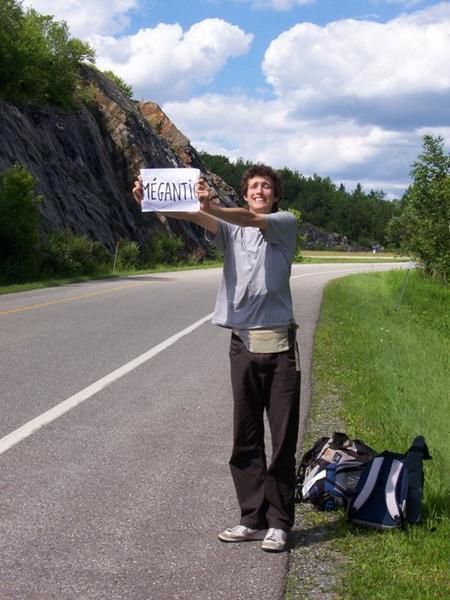 From Montreal to Lake Megantic, a small city in the East of Quebec.
Why lake Megantic ? Because there seemed to be close to this city a very nice Maple Syrup Farm... And anyways, why not ?
And thus an epic story of hitchhiking started, which included hiding from the police, eating a lot of hamburgers and meeting incredible people notably a Native Canadian who shattered the few certainties they had left...
Eventually they arrived in this far isolated land mostly inhabited by pine trees and so discovered the farm.
Let me tell you that a farm is no laughing matter. And definitely not the best place to take a rest. No sooner had they got there then it was time to milk the cows.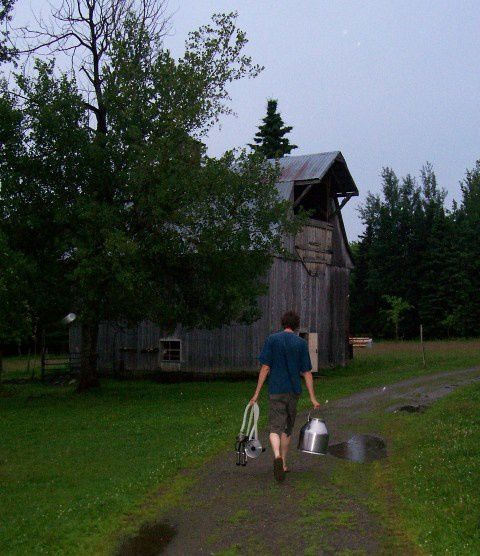 And thus Sir Alex took his courage in both hands - or rather the milk bucket... and headed out towards the barn as the night started gently falling.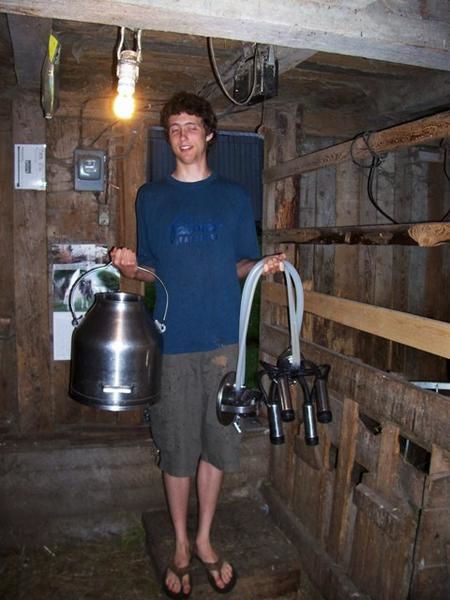 Once in the barn, everything took place according to the plan.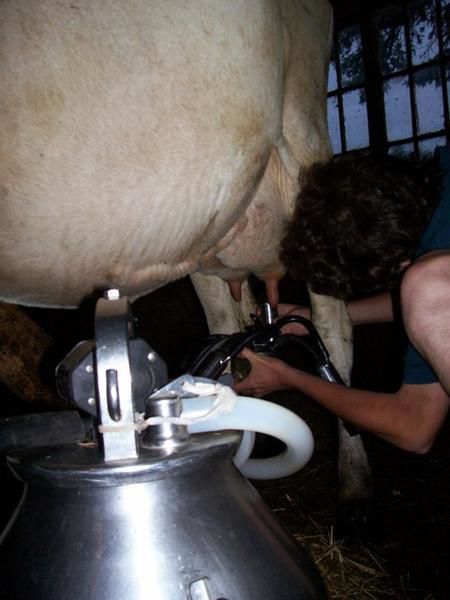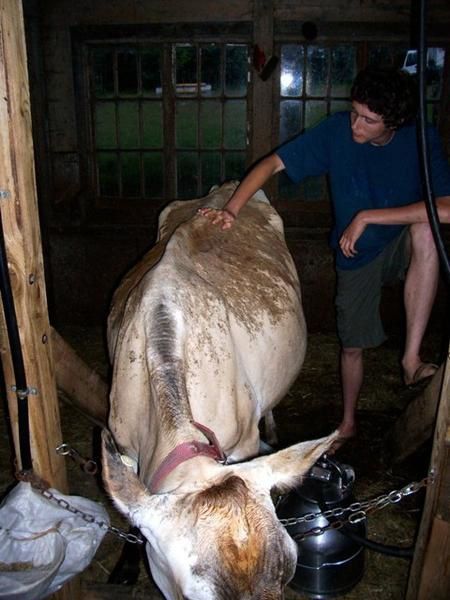 And Sir Alex could proudly look down on his cow and communicate to her his living and lasting gratitude for this wholesome and warm milk. In contact with the cows, our dear friends become more patient, more grounded.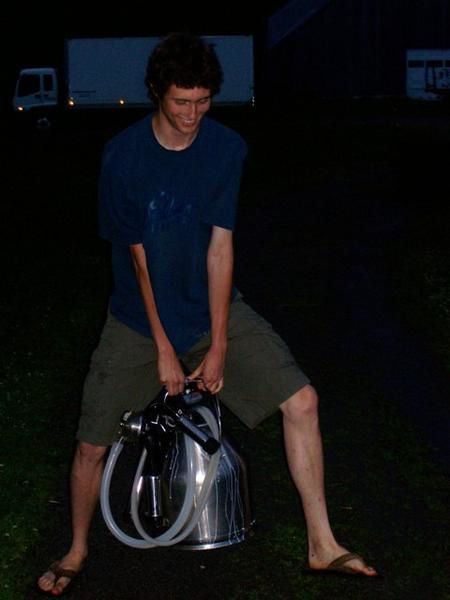 Taking the milk bucket back to the house was probably the most tricky part in the whole process...
Or course milking the cows was not all that there was to do in the farm... with the next day came the time to make some small rectangular hay bales. So hurry up, hop on the wagon !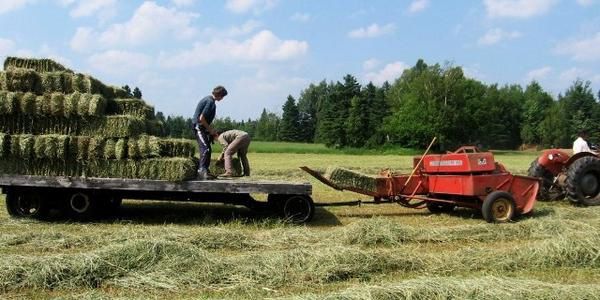 Next, our two travellers finally get to work with the famous Maple Syrup. After driving the red quad around for a while they headed out to the warehouse because it was now time to get the maple syrup from the big containers to the small ones. And then into a card board box. And in the middle of this process the syrup got heated up really bad so that it can preserve itself longer...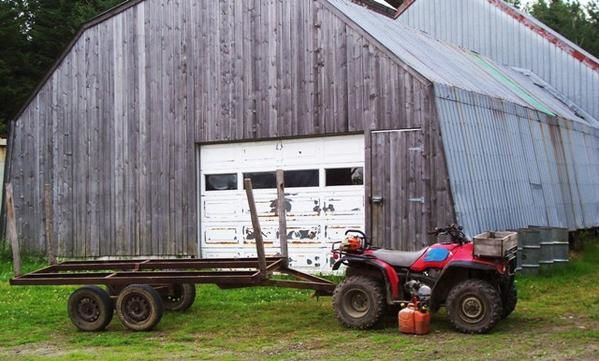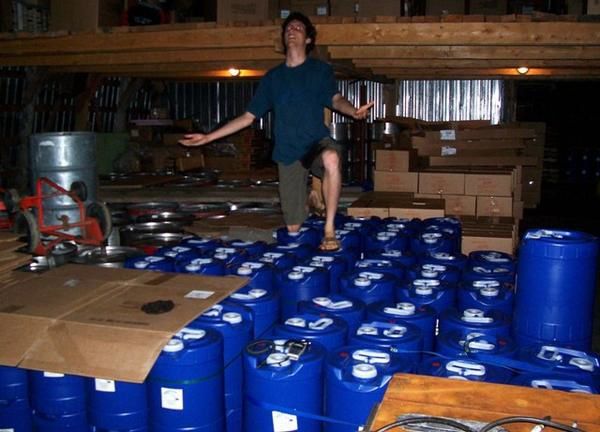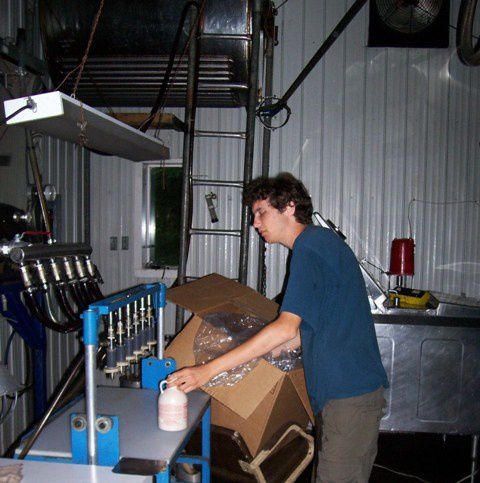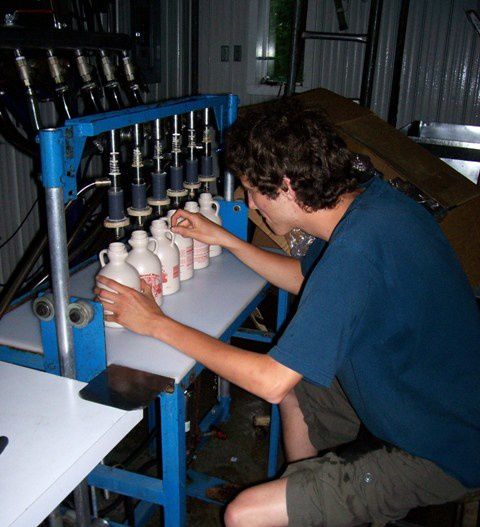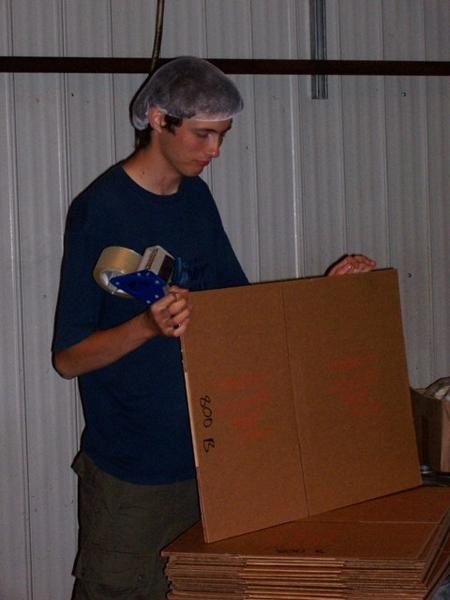 And that marks the end of the farm adventures for Mr Alex and Mr I or at least the end of what's to be told here.
Anyways. After the farm our super tramps wondered where to head next.
Eventually, improvisation or maybe luck drove them...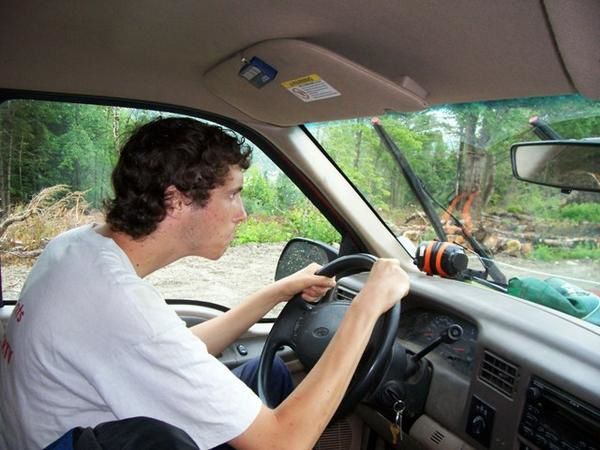 ...to a construction site where some workers were building a new house.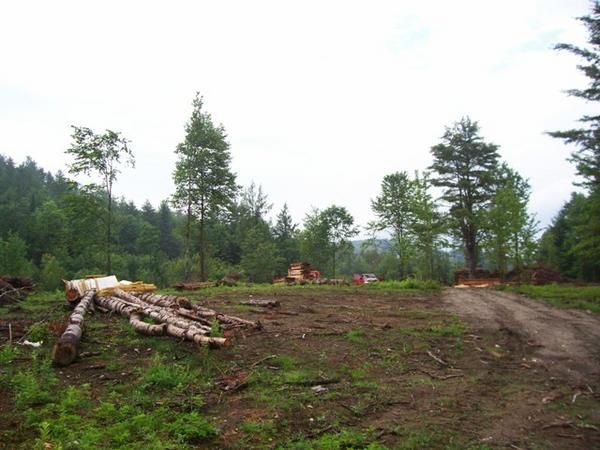 Were they looking for some illegal (this part of the trip took place in oncle sam's country...) - but highly qualified and experienced - workers ?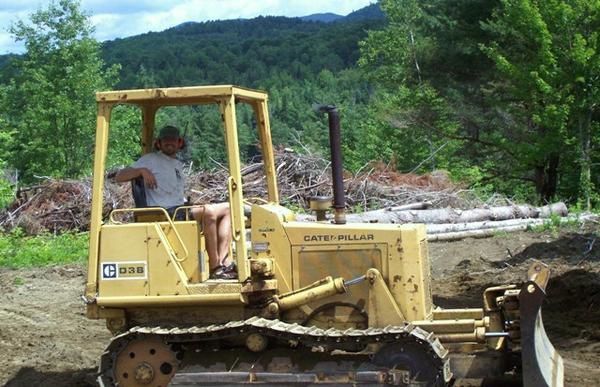 Or course !
And thus our two friends started a new adventure...
First they measured the ground to make see how much work would be needed to make it nice and level...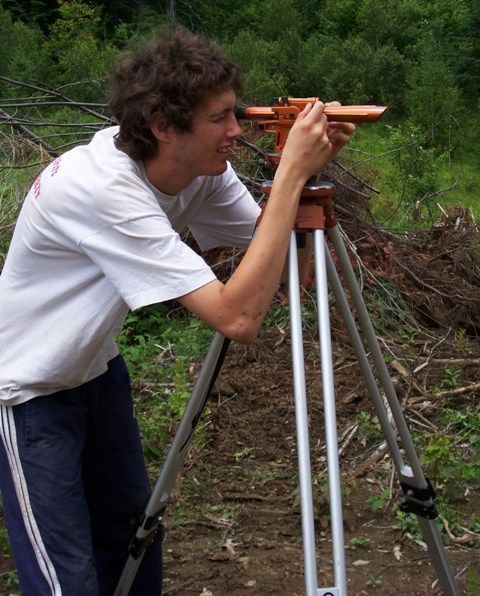 Then came the compacting. A very precise, elaborate and charming job.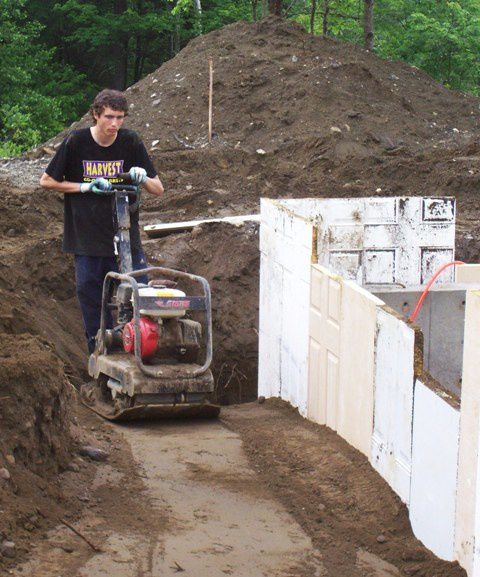 Sir Alex fell deeply in love with this part of the work. So much that Mr Paul the owner of the house being built offered to Mr Alex to employ him as a permanent compacter if he wanted...

But Sir Alex had bigger dreams...
He wanted to drive to the mechanical shovel !!!
Not latter said then done.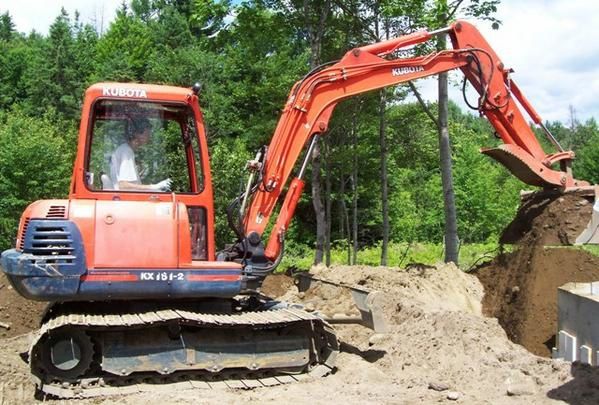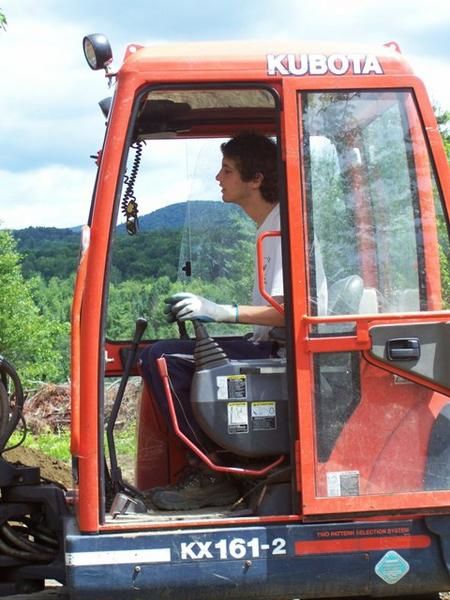 Etc, etc,...
What more can I tell you? This adventure was brilliant and these two heroic characters lived out many other memorable adventures along this fabulous trip... but these are not mines to tell.
So on this little note, I will take leave of you.
Please accept my kind regards.
Ignace